Meet Abby Cali from Abby Cali Arts...
I'm an illustrator, designer, printmaker, educator, and (beekeeper!) living in the great city of Cleveland, OH. I actually was born in Wisconsin and grew up mostly in the Boston, MA area but my mom was raised in Cleveland Heights almost her whole life and my parents got married here so I'm happy to be back in the place where it all started. I love all things teeny and cute, and can almost always be found with a cup of tea in one hand and a pen in the other.
I've been drawing since I was a tiny kid, and printmaking for the last 5 years. I love silkscreen because it allows me to get my illustrations onto everything—coasters, bags, hats, you name it. I love knowing how the whole process works.
This is my very first Avant-Garde Craft Show and I'm really excited! I think I'll learn a lot from the experience. I'd like to eventually work up to creating and illustrating full time so I think this is a great first step!
What inspires me to create is first and foremost: joy. Most things I make come from my joy. I make cute happy plants because it makes me joyful, I make silly puns and shiny letters because I think those bring joy. Second, I create to make an impact. I try to bring in characters and themes into my work that are underrepresented or need some help having a louder voice in this world. I work a lot with kids of immigrant and refugee parents and a lot of times these kids are going through some really tough hardships. But we take time to make art about it and find the strength and joy in their lives. I try and bring their joy and their words of wisdom into my own work too because it's so important to hold onto joy and strength when you or the people around you are struggling.
I've always been a maker. Anything I see at the store I think "how could I make that at home?". I had a very creative family growing up so that definitely helped. Aunts and grandmothers who could recreate or create any item of clothing or any tiled wall or any piece of pottery. Grandfathers and cousins who could draw beautifully.
I always loved art class in elementary and middle school but in high school I did performing arts instead: theater and chorus. I stopped taking visual art seriously until the end of my undergrad experience where I started taking printmaking and drawing classes again. I remember thinking "OH WOW! What have I been missing out on!!" Haven't stopped creating since.
My creative process usually starts in my sketchbook. It's full of ideas and scribbles, and notes of inspiration I get from the internet or images I see in my day to day life. From there I'll decide if I want to make something one of a kind or a screenprinted item, and if I want to screenprint it I'll design my stencils. I've recently started experimenting with little fake succulents for home decor, and that's completely different. I've just been playing around with different things I have lying around on my shelves which has been really fun. I'm definitely an art supply hoarder. I have yarn, wire, glue, paper, paint and all sorts of random things from years ago that I assume will come in handy at some point, so I've been trying to draw from what I already have.
In five years I'd like to have a thriving Etsy store and have consistent illustration work coming in. Right now it's just a side hustle for me but I'm working on changing that. I'd still like to be tabling at craft shows and conventions, because I love talking to potential customers, displaying my stuff in a creative way, and meeting fellow artists.
My work is all focused on joy and empowerment. It's designed to make you feel happy, strong, silly, beautiful, and resilient, no matter who you are.
Meet
Philip Lautzenheiser from Back Fence Turning...
We are Phil and Ginger Lautzenheiser and we call our small shop "Back Fence Turning". We live on the family farm in southwestern Stark county where we have many types of trees. I started just over four years ago turning a few bowls and a vase from firewood and found I had a knack for making beautiful pieces. My wife started helping with the finishing and marking process and we tried a few local "craft shows" where we found that the public really liked our work. Three years ago we were working from our old damp bank barn basement milking parlor and we did our first Avant -Garde show in Chagrin Falls. That show was quite successful for us and we started to go to other juried shows.
Events led us to having the old barn torn down and having a new building built over the next year or so. To make a long story short, we now are both retired and have more time to devote to woodworking. We make wooden pots, bowls, vases, spoons and salad forks, wine bottle display balancers, business card holders, trivets, spinning tops and whistles all made made from damaged or fallen wood from our farm. We use black walnut, hickory, maple, pine, sassafras, cherry, oak, mulberry, beech, cedar and a few other species for our products. We have not yet started a web site but even though they are a lot of work, we have had a great time at art shows. We plan to keep trying new products and growing our business for as long as out health allows.
Meet Alecia Wooley from Alecia Marie Designs...
My name is Alecia Woolley and I am the owner/creator of Alecia Marie Designs. My day job as a
banker has me working with numbers, accounts, and loan products all day so making jewelry allows me to use my creative side and come up with wearable art. I have nieces and nephews that love to give me feedback on what jewelry pieces they like and what I should make for them. My family and friends are so supportive and wonderful helping me in whatever way they can whether they live locally or a bit further away.
I have been making jewelry for almost two years now and enjoy taking classes and learning new skills to have numerous techniques to work with. I am excited to start working with more intricate wire-wrapping, clay and resin work this coming year. The Chagrin Falls show will be the first Avant-Garde Show I will attend. My inspirations for creating jewelry are all around me. Inspiration flows through favorite art pieces from impressionists to modern works, mixing different textures, discovering shapes and colors in nature, and even the colors and styles people choose to wear every day. After returning from a trip to Sedona and having so many ideas on how I wanted to create
necklaces, bracelets, and earrings I started taking classes and lessons to start bead and chain work.
I've always had an interest in fashion and art. I became so focused on my day job at the bank, I stopped creating for a while. During a trip to Sedona, Arizona with two friends, I was able to rediscover my passion for creating art through fashion. My friends reminded me how much I
enjoyed sketching outfits when I was younger and really encouraged me to go for what I love
and make this a reality. So many ideas came to mind while I was there on what I wanted to bring to life. My process of creating a piece comes from a color scheme or combination I want to work with
or texture that I want the piece to have. I then pull items from my inventory to lay out, mixing
and matching until I have the desired look. I also do custom work so will find the parts to match
what the client is looking for as well.
In 5 years I see myself with a storefront showcasing everyday jewelry pieces as well as more artistic out-of- the box items. I will still be loving the process and enjoying how clients incorporate Alecia Marie Designs jewelry in to their wardrobes. The message behind my work is to feel beautiful in your own skin and appreciate how unique and special you are. I chose the dragonfly as my logo because it encompasses strength and resilience while being graceful and beautiful which is how I want people to feel when they complete their look with one or more of my pieces. Also, dragonflies kept showing up for me during my trip to Sedona as I was finding my passion.
To see the jewelry pieces I've made you can go to Facebook: Alecia Marie Designs, Instagram:
aleciamarie.designs, website: aleciamariedesigns.com, or my etsy shop: AleciaMarieDesigns
Meet Alecia Avar from RaveofRelief...
Im Alecia and I am from Cleveland, OH, born and raised. My full-time job keeps me pretty busy, so my down time and way to relax is crafting and wreath creations.
I have always been creative, but making and selling wreaths has been happening for just over 2 years.
This will be my first Avant-Garde Art & Craft Show, and I am excited to be a part of this community.
I am inspired by creating new ideas and designs that others may enjoy.
I started crafting and wreath making most recently to relieve stress and decompress for the daily craziness of my full-time job.
My talent of wreath creation was by chance. A friend decided we should dabble in it and well, here I am.
Honestly, each wreath I create happens as it is built. I don't necessarily have an end goal in mind, I like to create as I go and hope for the best. It's more fun that way.
I hope to continue to create and design wreaths as a hobby. I want to always enjoy what I do and not feel like it is work. This is my joy. My message to people is that e
veryone has a talent, you just have to find your niche! Y
ou can see much of my creations on FaceBook "RaveofRelief"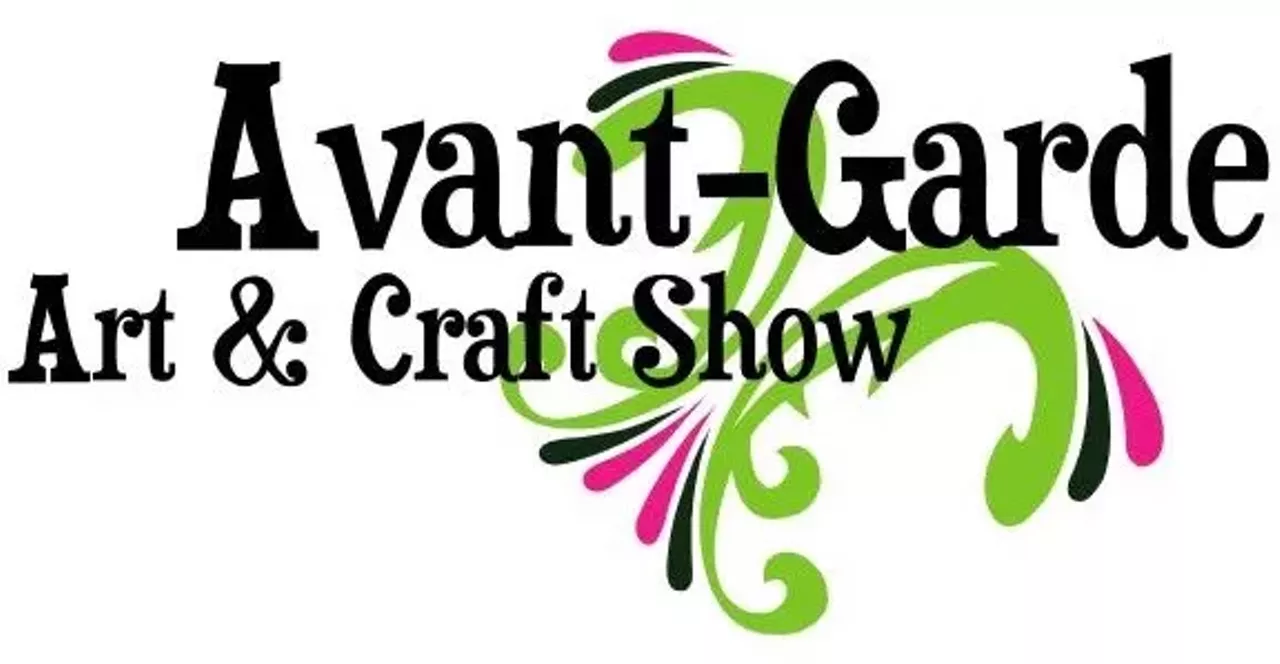 2018 Chagrin Falls Spring Avant-Garde Art & Craft Show
Saturday and Sunday, March 10-11th 2018
Federated Church-Family Life Center
16349 Chillicothe Road
Chagrin Falls, Ohio 44023
For more information, contact Becki Silverstein, Event Coordinator at becki@ag-shows.com